Easy to make Chicken Ranch Wraps are loaded with chicken, cheese, ranch dressing, and lettuce for a delicious lunch option.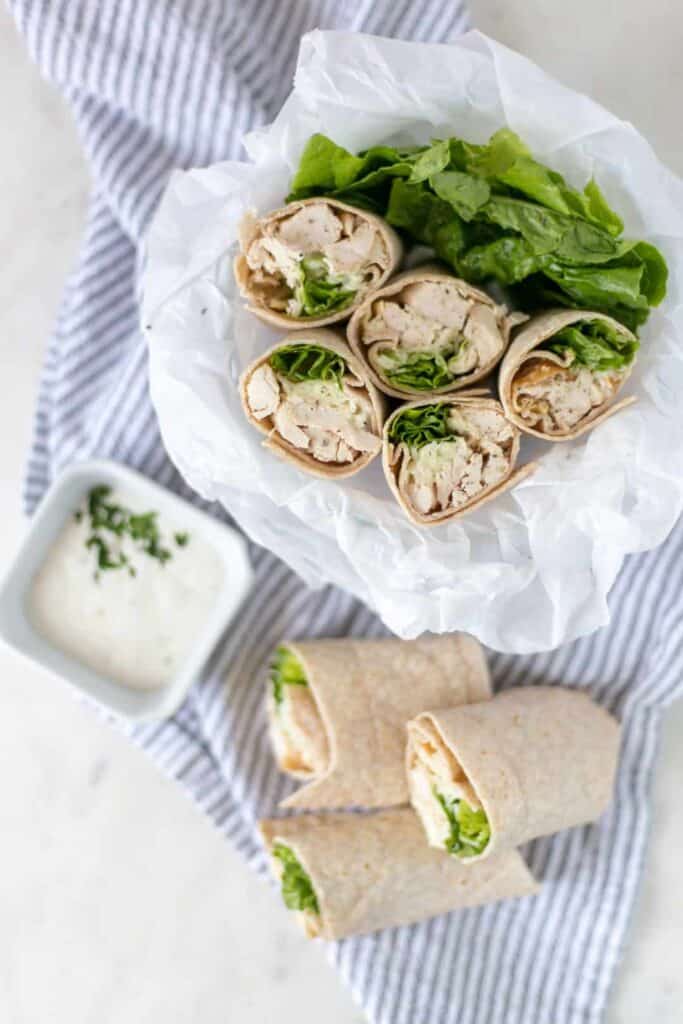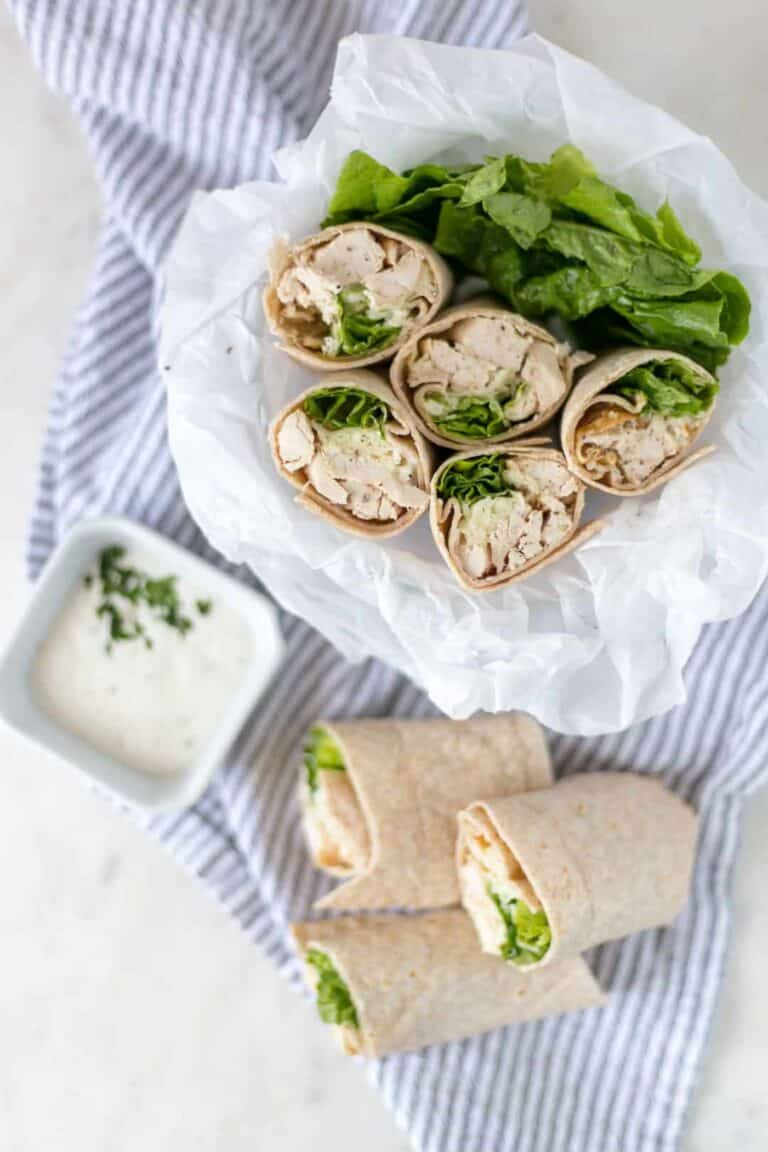 We are a few weeks into the new year and I am still finding myself recovering and trying to get back into my normal routine. I actually have a good excuse. My son returned back to college this week and I wanted to spend time with him. I also celebrated my birthday this past weekend, which I decided to spend indulging in as much self-care as possible.
All of this has me wanting to keep my meals as minimal and easy as I can. One way that I am enjoying is by utilizing rotisserie chicken. It is the perfect quick solution because it is premade, easy to use, and can be placed in many dishes. You can use it in a salad, quesadilla, or in a wrap.
Speaking of wraps, I have fallen in love with making them lately. They are so versatile and can hold so many different ingredients. The combinations are truly endless. My personal favorite is Chicken Ranch Wraps.
The first step to making these wraps is by grabbing your favorite tortilla and placing it on a clean flat surface. You will then top the tortilla with as little or as much of the shredded rotisserie chicken as you would like. I like to slice and shred the rotisserie chicken immediately after I get it home from the supermarket while it is still warm and store it in an airtight container in the refrigerator. This makes it easy to grab and place in any meal.
After the chicken, you will add some green leaf lettuce, shredded mozzarella cheese, and ranch dressing. Lastly roll it into a burrito, slice in half, and enjoy. This recipe is so easy and great to serve for lunch or a filling snack.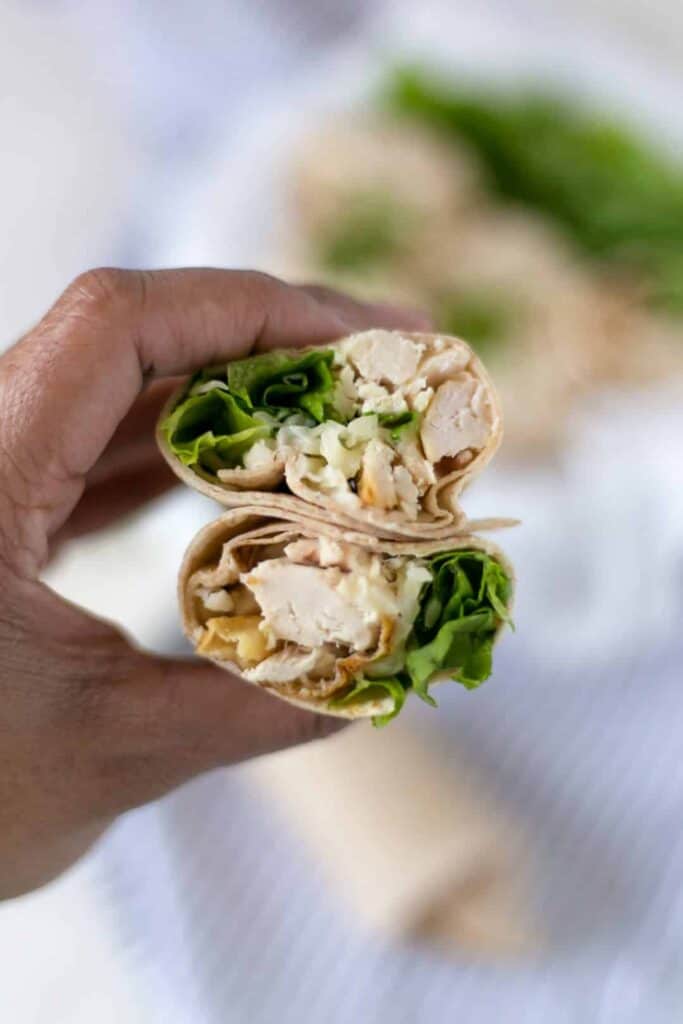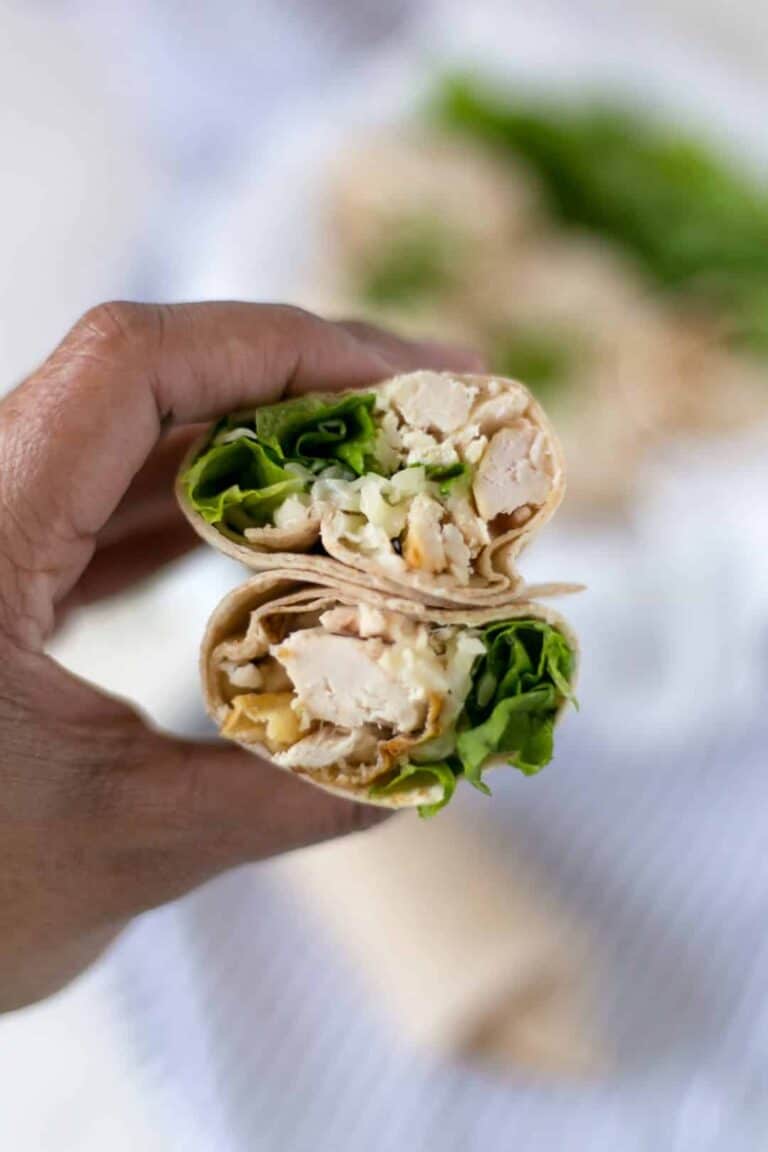 Ingredients
4 tortillas

2 cups shredded rotisserie chicken

1/4 cup green leaf lettuce

1/2 cup shredded mozzarella cheese

1/4 cup ranch dressing
Instructions
1
Lay tortillas on a clean flat surface.
2
Place about 1/2 cup of chicken on each tortilla.
3
Divide the lettuce, mozzarella cheese, and ranch dressing evenly among the 4 tortillas.
4
Fold tightly to form a burrito shape, cut in half, and serve with additional ranch dressing is preferred.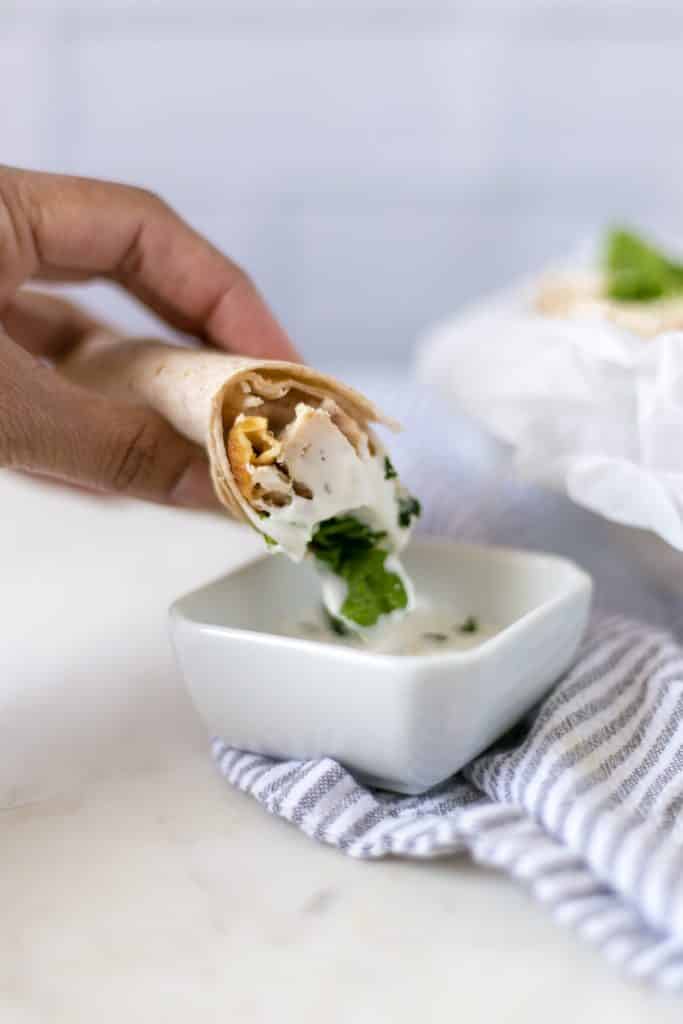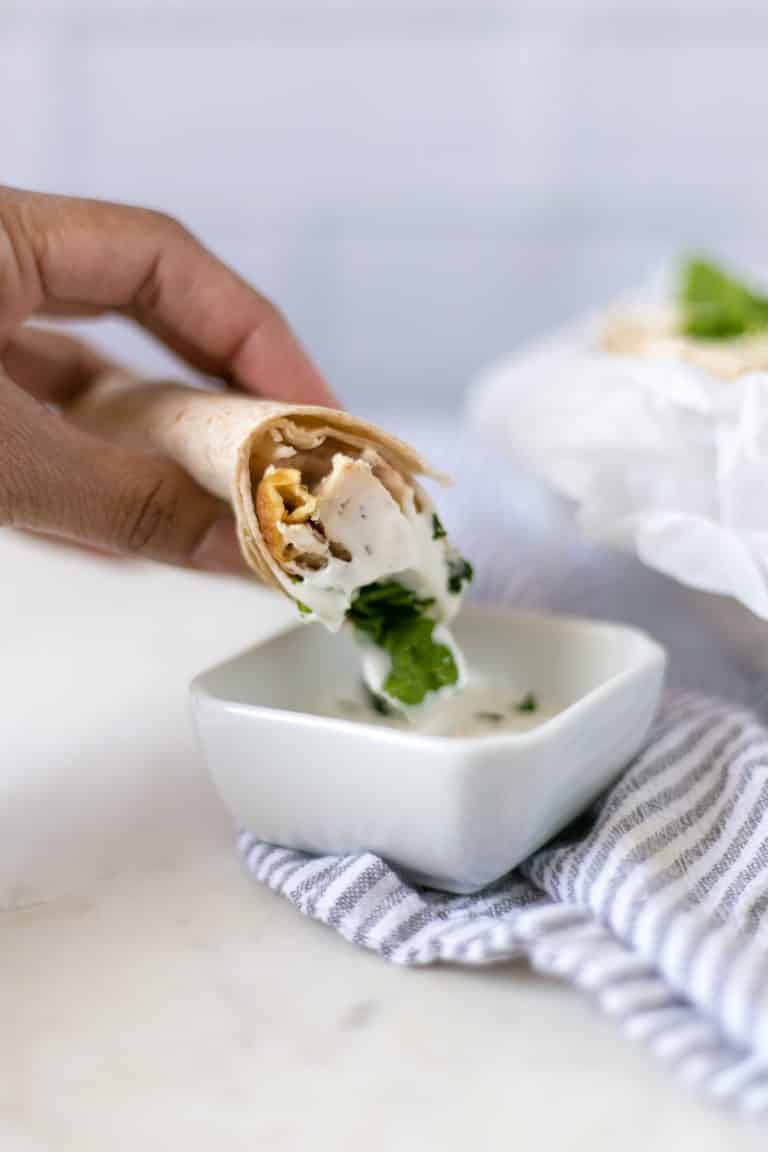 Do you have any tips, kitchen hacks, or ideas for this Chicken Ranch Wraps? Please share them in the comments below!