This post may contain affiliate links. Please read my disclosure policy.
Chia Fresca is an energizing drink that is made with chia seeds. It is made with water, chia seeds, and your favorite flavor additions. So filling and refreshing.
Chia Seeds provide so many wonderful benefits and are a great superfood that packs a powerful healthy punch such as the following:
Boost energy, strength, and endurance
Are rich in Omega-3 fatty acids, even more so than flax seed
Do not need to be ground to be absorbed by the body
They can be stored for long periods of time without going bad
They help with hydration due to their ability to absorb up to 9-10 times their weight in water
Supports intestinal regularity
Improves blood sugar levels
Chia seeds also contain fiber, protein, calcium, magnesium, copper, iron, and zinc among many other beneficial nutrients
But...
Just in case you are not sure what to do with these little seeds, then I will share with you some recipes.
You could make a tasty chocolate pudding which I will link the recipe here.
You can also make an energizing chia fresca energy drink by a½ Tablespoons of chia seeds to 2 cups of water (or coconut water) into a jar or glass and stir very well to combine. I prefer to use a jar because I can place the top on it and shake it to separate the chia seeds from clumping and get in an arm workout at the same time...Winning!
Allow it to sit for 10 minutes to allow the chia seeds to swell up and then add lime or lemon juice and a sweetener to taste.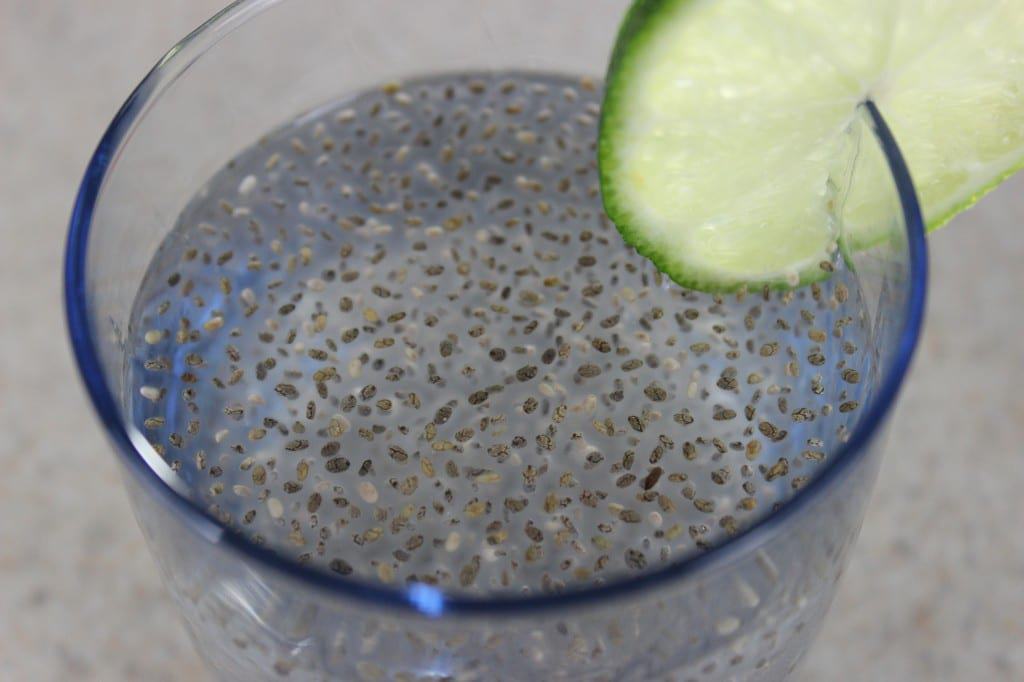 If you want to add a little something extra then toss the chia fresca into a blender and add some of your favorite berries or other fruit.
Enjoy!
Got any comments, questions, or other ideas for Chia Fresca? Share them in the comments below!