This Buffalo Chicken Dip Recipe serves up a spicy, creamy, and cheesy dip that is a definite crowd pleaser. It comes together in minutes and is perfect with veggies.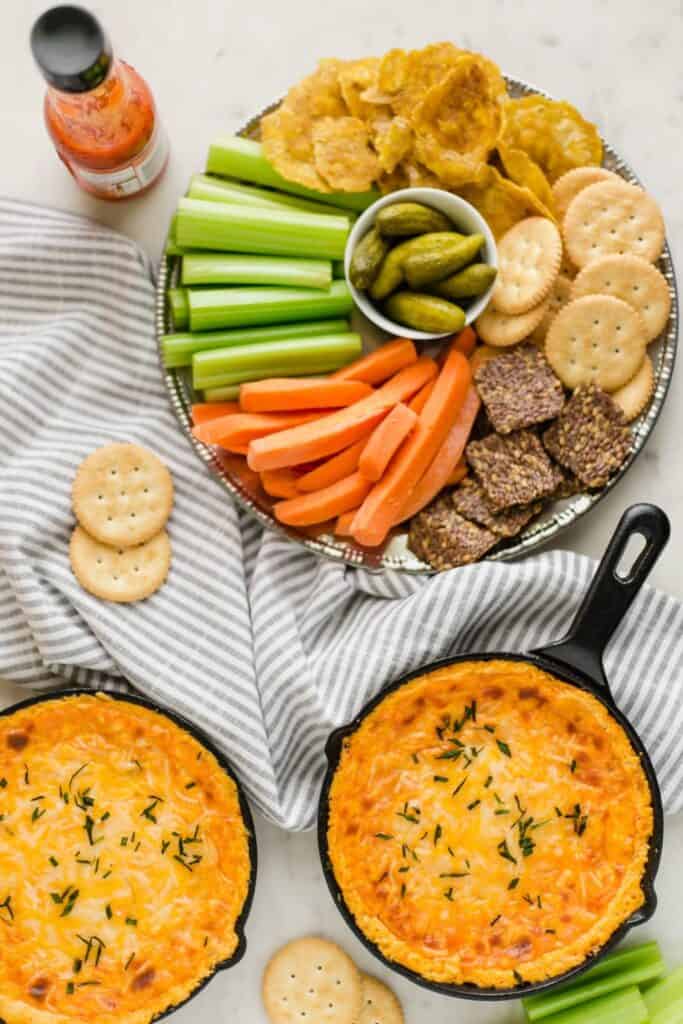 The first time I tried Buffalo Chicken Dip was at a girl's night/get together. I found the recipe from somewhere and decided to make it as my contribution to the party. It was a definite hit and honestly, I have not made the recipe since then.
That is until recently when I tried to make the recipe from the ingredients that I remembered. It is actually quite simple.
Chicken
Hot Sauce
Cream Cheese
Cheese
Dressing
For the dressing, I decided to add in half blue cheese dressing for a bit of punch and some ranch for the creamy herb flavor. For the chicken, I opted to shred a rotisserie chicken that I picked up from the grocery store. This made things so much easier and also provided enough leftovers from dinner. Double win!
Once all of the ingredients are mixed together, you simply place into the oven and bake for 15 to 20 minutes. The top will be bubbly and golden. The cheese will be melty and smooth. This is perfect to serve with vegetables such as celery and carrot sticks, as well as your favorite chips and crackers. I decided to serve it with all of those, along with some plantain chips that provided the perfect bit of sweetness that pairs well with the creamy cheese dip.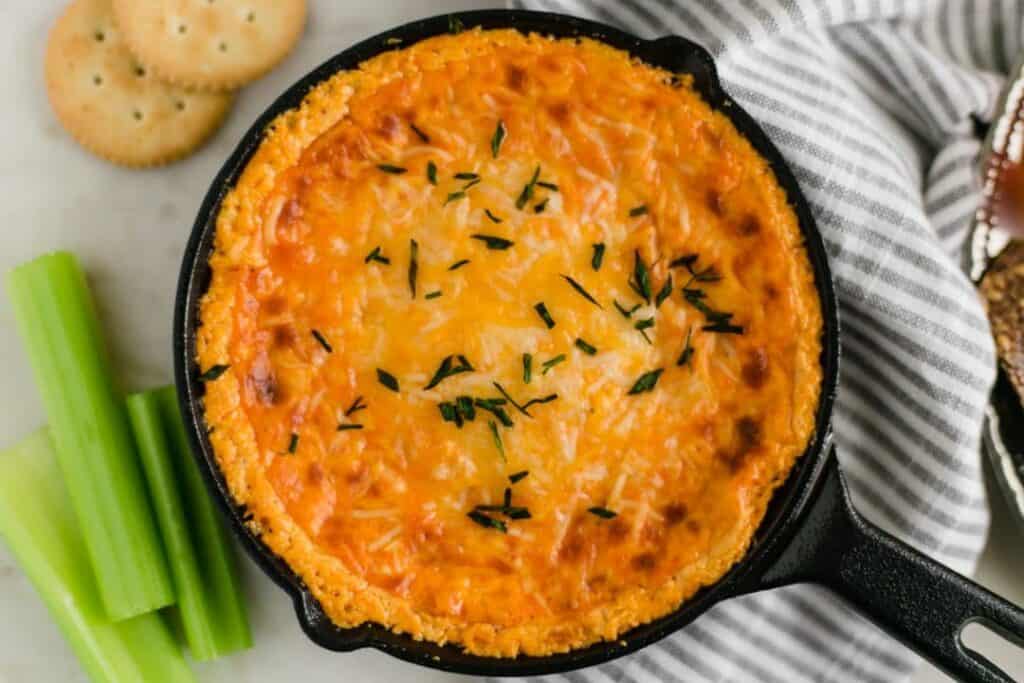 This recipe is perfect to make and share with your family and friends. If you need a little more buffalo flavor in your life, then be sure to also check out my recipe for Easy Buffalo Shrimp.
Ingredients
8 oz. cream cheese, softened

8 oz. cheddar cheese, shredded

1/4 cup ranch dressing

1/4 cup blue cheese dressing

1/2 cup hot sauce (Frank's RedHot)

1 cup cooked chicken, shredded
Instructions
1
Preheat the oven to 350 degrees F.
2
In a medium mixing bowl, combine the cream cheese, cheddar cheese, dressings, hot sauce, chicken, and stir until everything comes together.
3
Transfer to a cast iron skillet or baking dish and bake for 15 to 20 minutes, or until the top is bubbly and golden.
4
Serve while hot with your favorite veggies, bread, or crackers.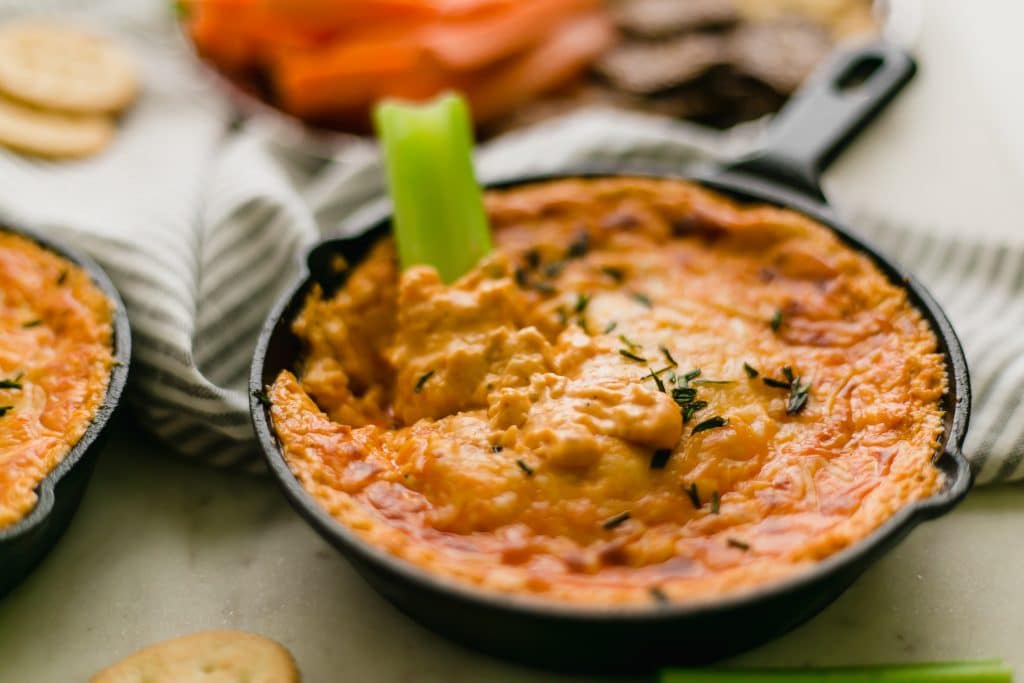 Have you got any other great ideas about this Buffalo Chicken Dip Recipe? Please share them in the comments below!