This quick and easy Breakfast Burritos Recipe can be made in minutes from ingredients that you forage in your refrigerator. Simple and delicious!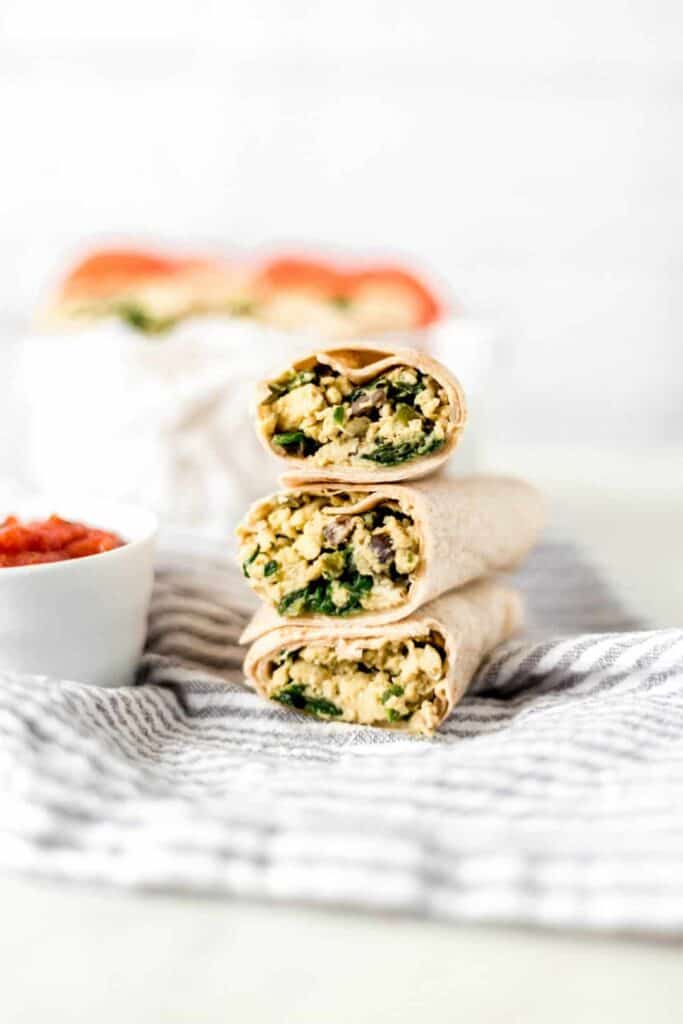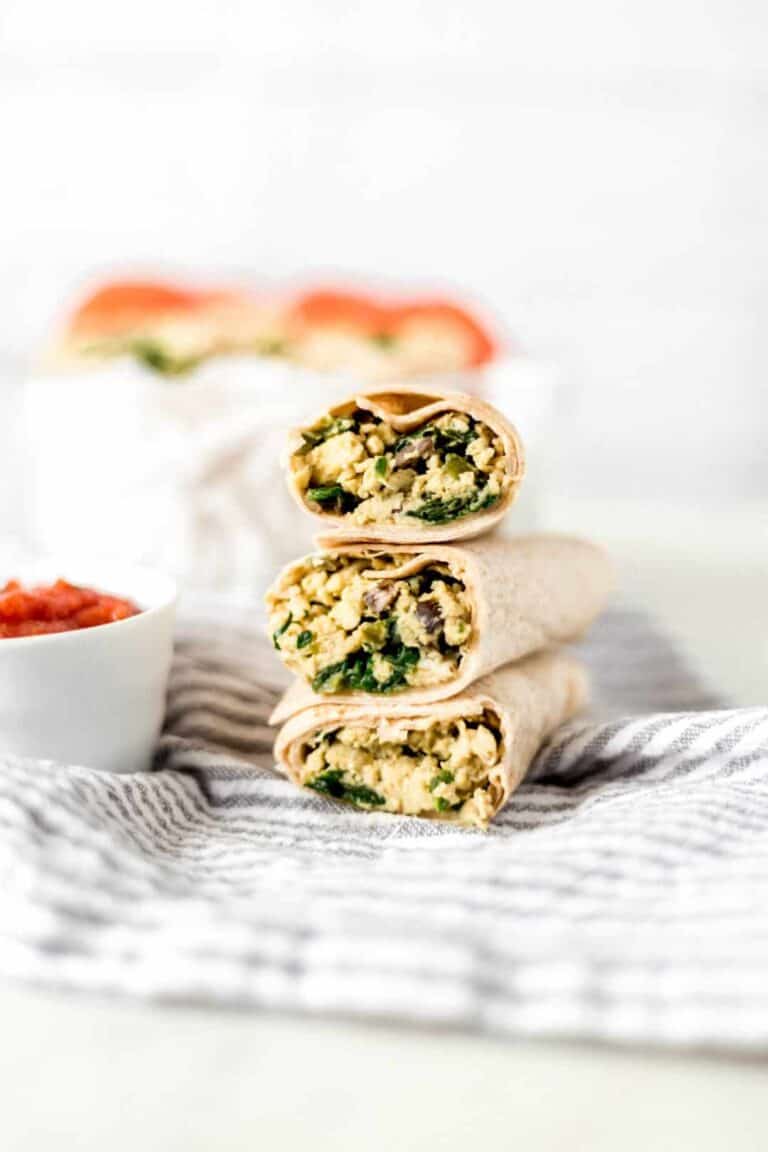 It's no secret that food waste is a problem. Even with the best intentions sometimes it just happens.
You purchase something from the supermarket to be used and somehow it gets lost in the refrigerator and forgotten about. Weeks later while cleaning out the refrigerator, you discover it. Old, smelly, ready for the trash even though it was never touched. Another food product contributing to an already overflowing landfill. Please tell me that I am not alone.
One way that I try to prevent this from happening is by creating what I like to call a 'fridge forage' meal. These meals begin with a recipe in mind that can be altered depending on the ingredients that I am able to find in my refrigerator.
Next, I go foraging in my refrigerator for whatever ingredients that I can find and want to use. I check all of the shelves and each bin. No corner of the refrigerator is left unchecked. I also use this as a time to use items that are just about to go bad. Once I have all of my ingredients prepped, then I pull everything together and make the recipe.
What is a fridge forage recipe?
I'm glad that you asked that question because my favorite is breakfast burritos. This recipe only has two requirements and that is eggs and tortillas. The rest of the ingredients will be whatever you have on hand. Some ingredients that I love to use if I have them are…
Bell Peppers (any color)

Mushrooms

Onion

Garlic

Green onion

Potatoes

Kale or spinach

Meat – (bacon, sausage, leftover protein, or deli meat)

Cheese

Avocado

Condiments such as sour cream or salsa
The list could go on and on, but you get the idea. After the ingredients are prepared the recipe literally takes minutes to make. I love to make more than I need as a breakfast meal prep for a few days.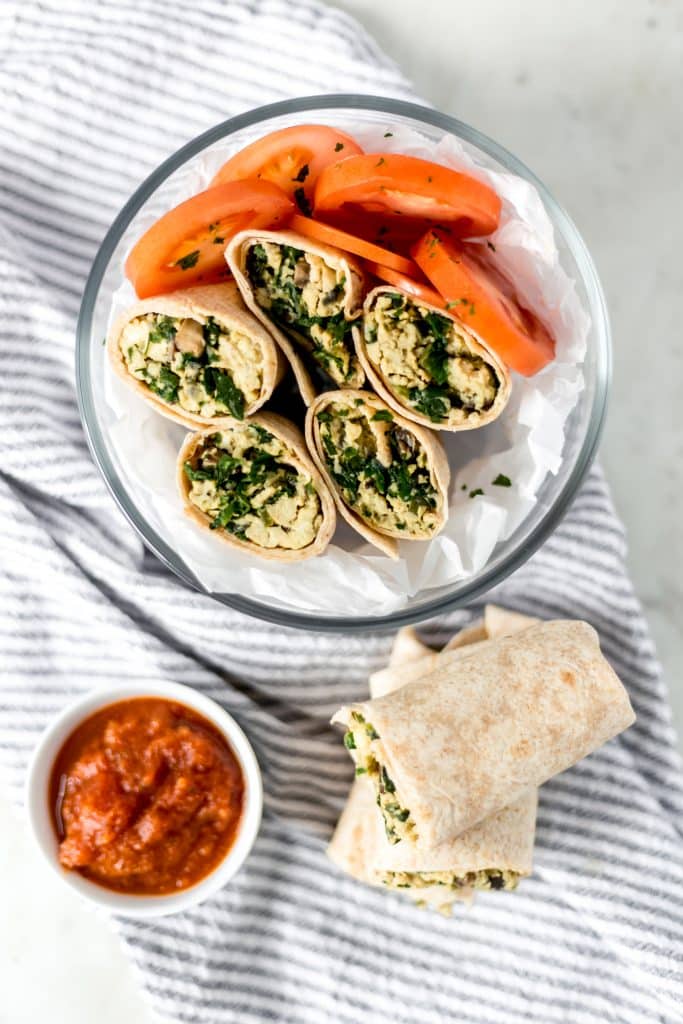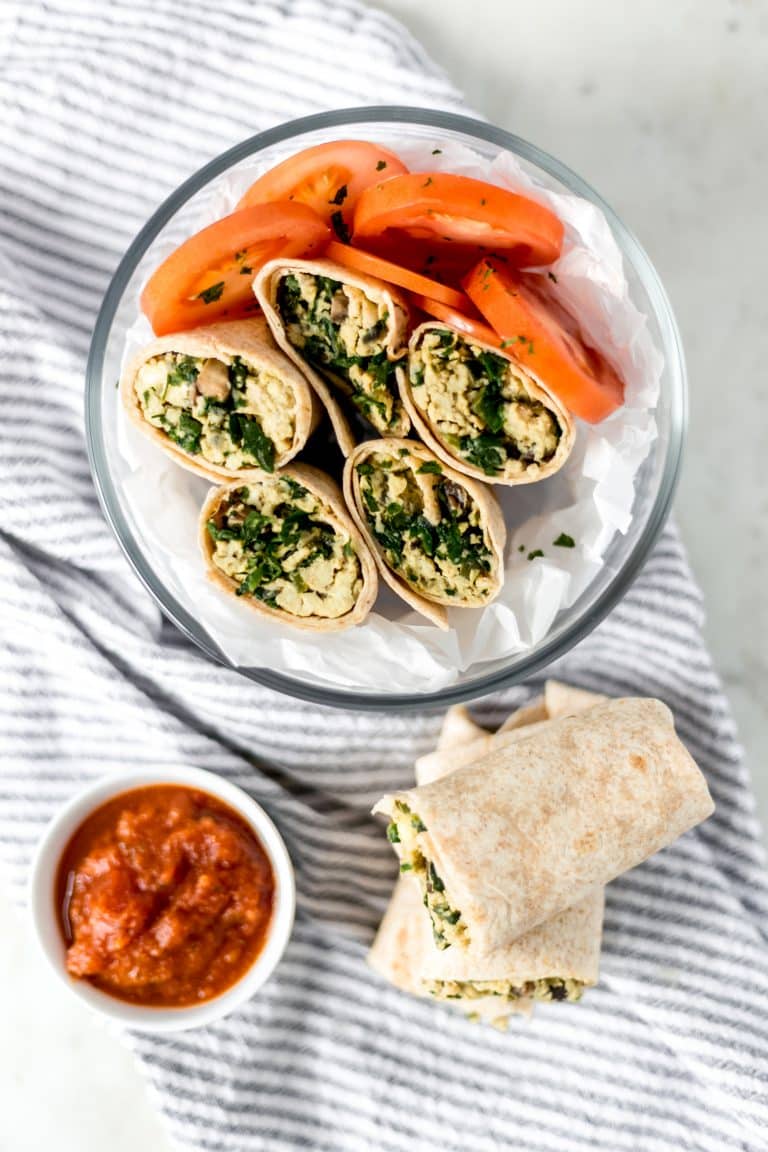 Ingredients
6 large eggs

forage your refrigerator for ingredients/leftovers

2 Tablespoons oil

6 tortillas (soft taco size)

salt and pepper to taste
Instructions
1
In a medium bowl, whisk together the eggs, season with salt and pepper, and set aside.
2
Using a large skillet, heat the oil on medium-high heat.
3
If you are using onions, garlic, and peppers, add to the skillet and cook until soft and onions are translucent.
4
Add in any other ingredients that you were able to find in your refrigerator and top with the eggs. Cook the filling by scrambling around in the pan.
5
Add any cheese prior to removing from the pan.
6
If preparing these ahead of time, try to undercook the egg mixture slightly.
7
Pour the burrito filling into a medium bowl, and fill the tortillas with ½ cup of the mixture in each. Tightly roll the burritos, serve immediately with a side of salsa or store in an airtight container, and reheat in the microwave for 45 seconds to 1 minute prior to serving.
8
Store in the refrigerator for 3 to 4 days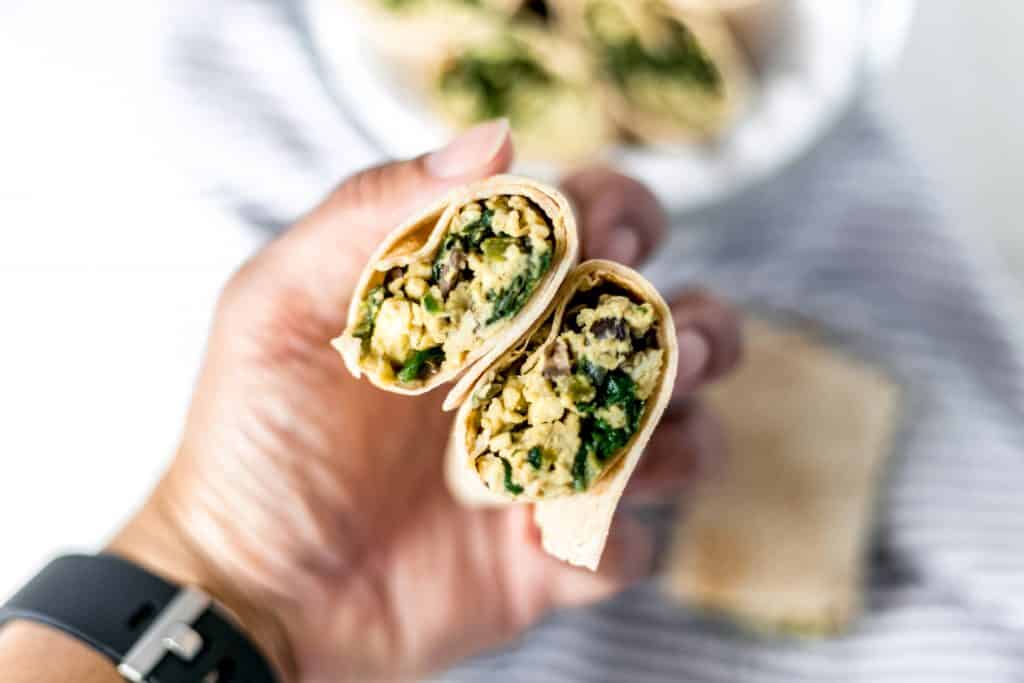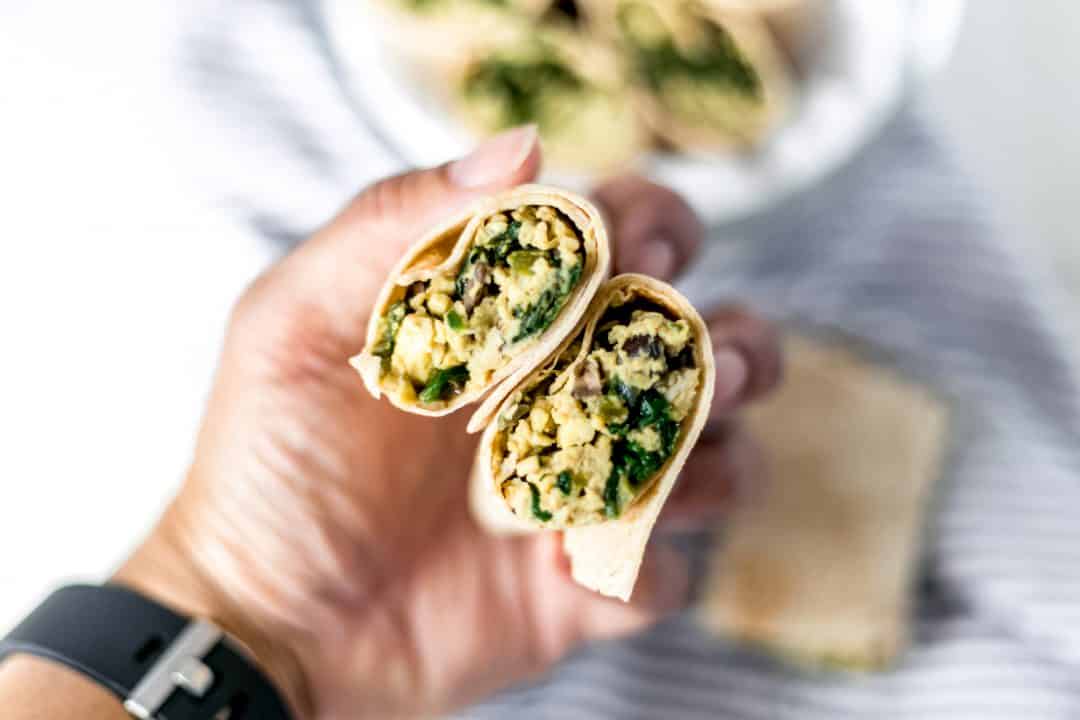 Do you have any tips, kitchen hacks, or ideas for this Breakfast Burritos Recipe? Please share them in the comments below!