This post may contain affiliate links. Please read my disclosure policy.
Bread Pudding with Brown Sugar Sauce is a sweet and delicious treat that is perfect when made with crusty bread and few ingredients. Topped with a brown sugar sauce that makes it extra tasty.
Bread Pudding is a great way to transform old stale bread into a wonderfully delicious dessert and with this extra tasty sauce, it is sure to please!
Yields- 10-12 servings
Bread Pudding with Brown Sugar Sauce Ingredients:
Bread Pudding
3 Tablespoons (Unsalted) Butter, melted
1 to 1 ¼ pounds French or Italian Loaf Bread
1 cup Raisins
3 Large Eggs
4 cups Whole Milk
2 cups Granulated Sugar
2 Tablespoons Vanilla
1 teaspoon Ground Cinnamon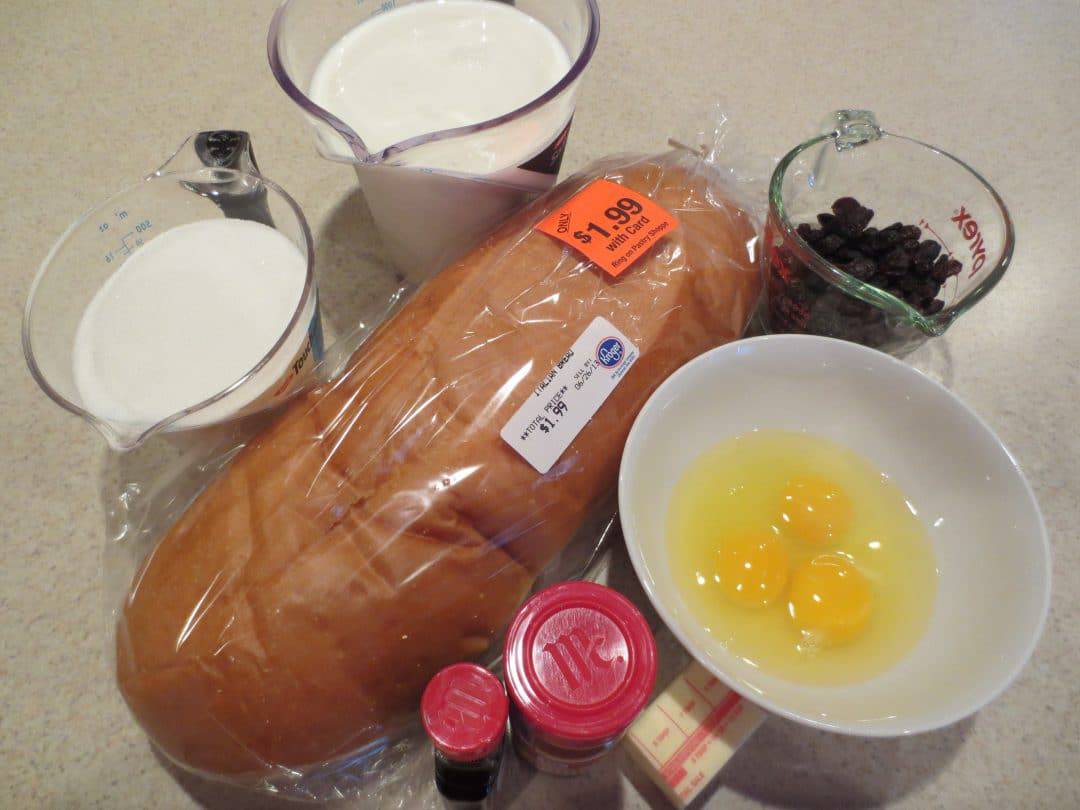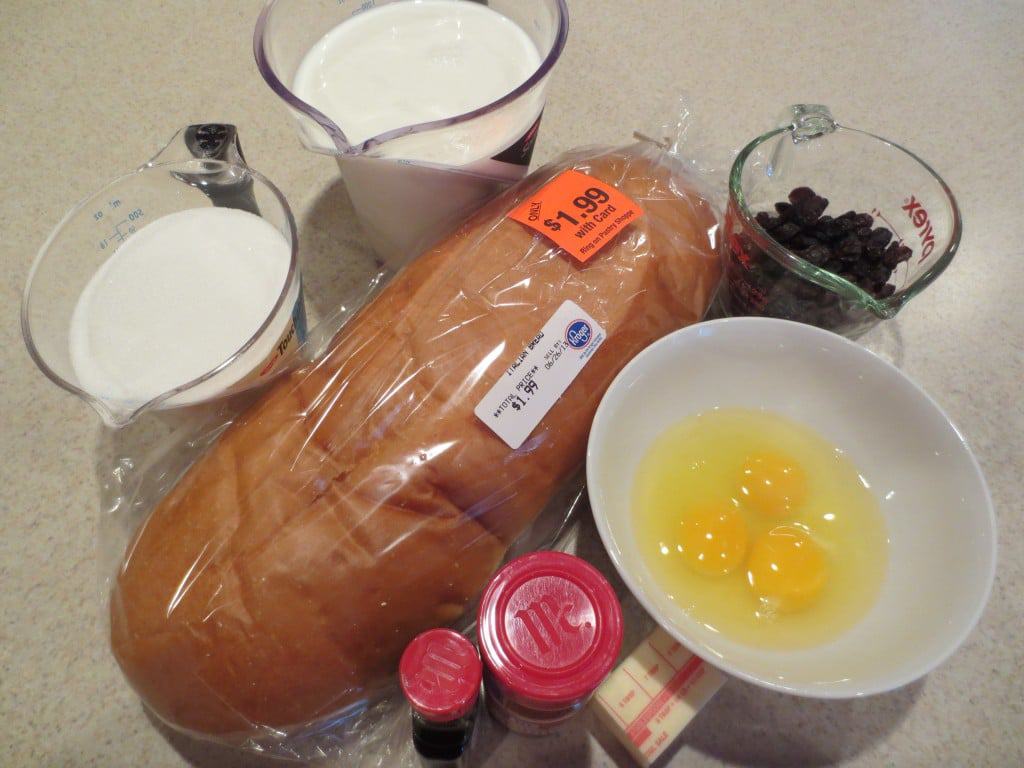 Brown Sugar Sauce
½ cup (1 stick) Unsalted Butter
1 cup Packed Light Brown Sugar
⅓ cup plus 2 Tablespoons Water
¼ teaspoon Ground Nutmeg
⅛ teaspoon Salt
1 Large Egg
1 Tablespoon Vanilla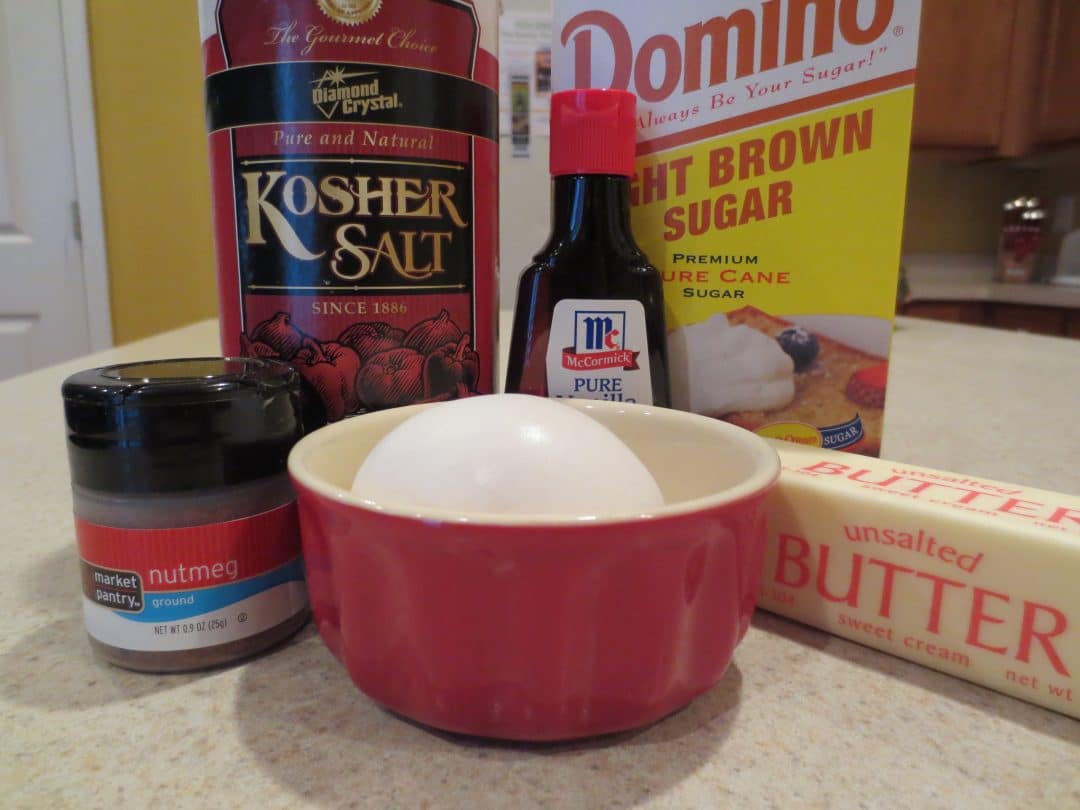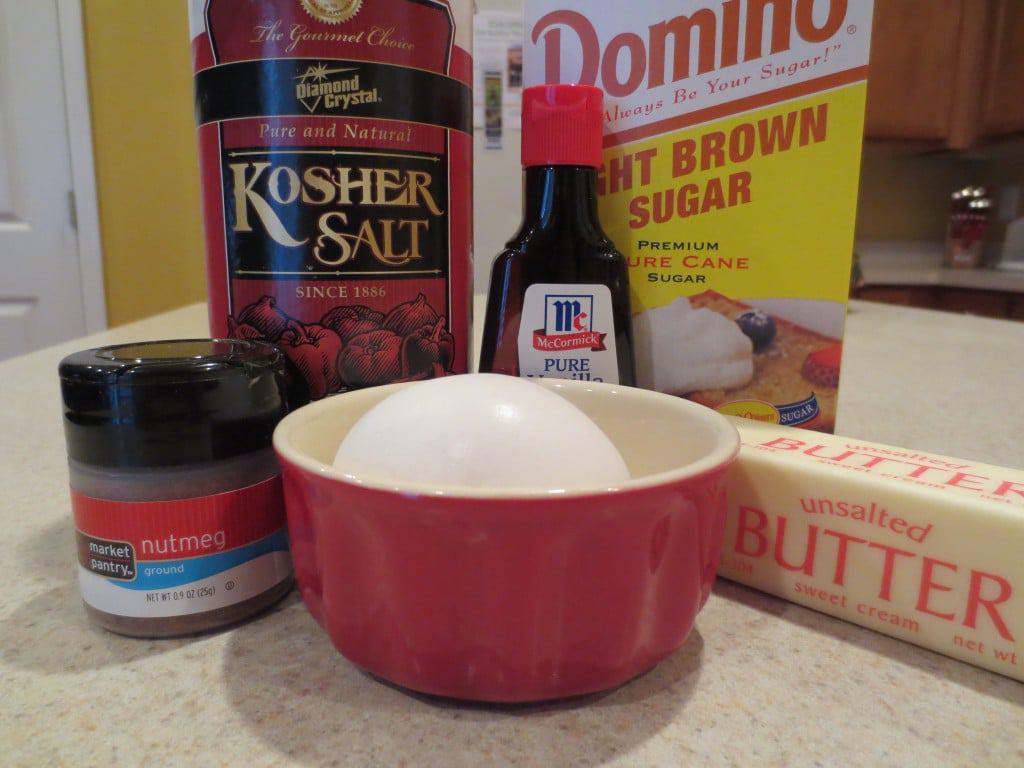 Directions:
Evenly spread 13 X 9-inch baking dish with 3 Tablespoons of melted butter.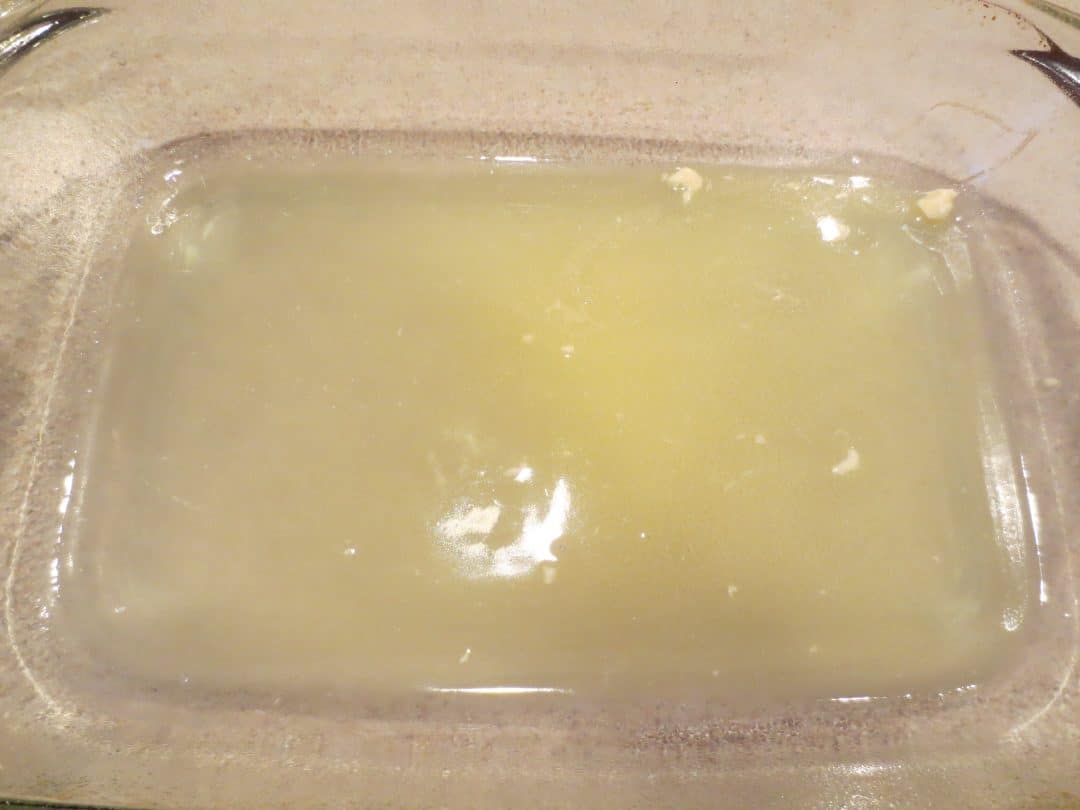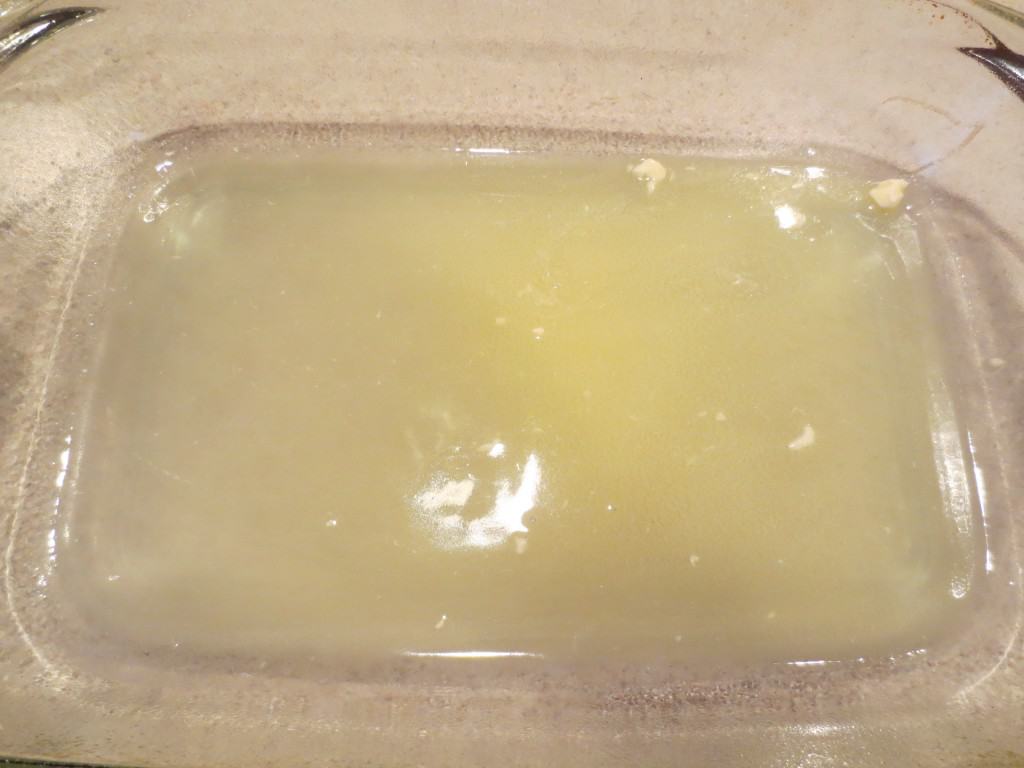 Next top butter with torn pieces of bread (into ½ inch cubes) and raisins.
In a medium mixing bowl combine eggs, milk, sugar, vanilla, and cinnamon until thoroughly mixed and pour into baking dish over butter, bread, and raisins.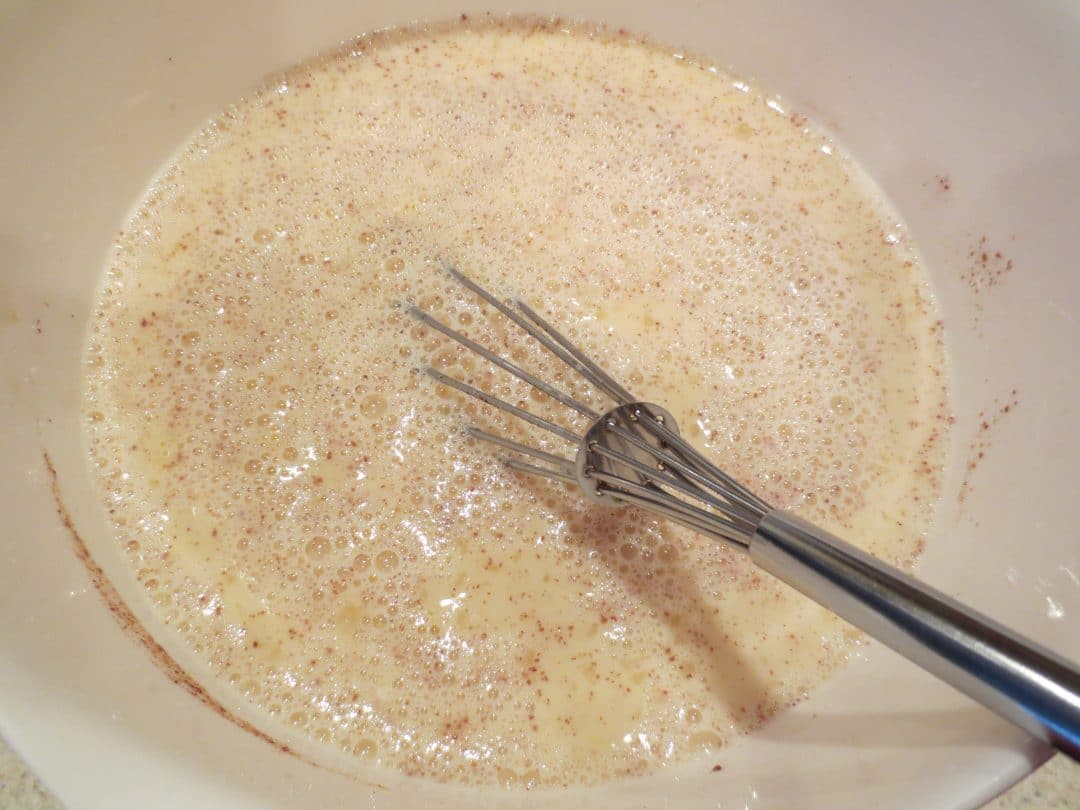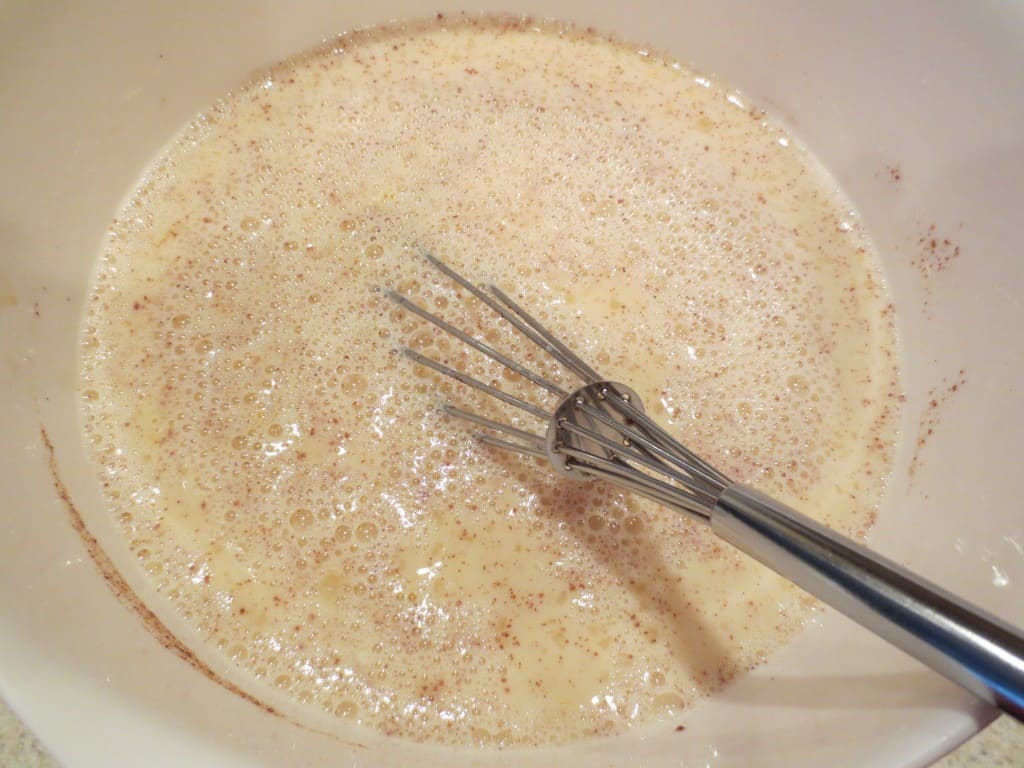 Press down the mixture to make sure all bread pieces are moistened with the liquid mixture.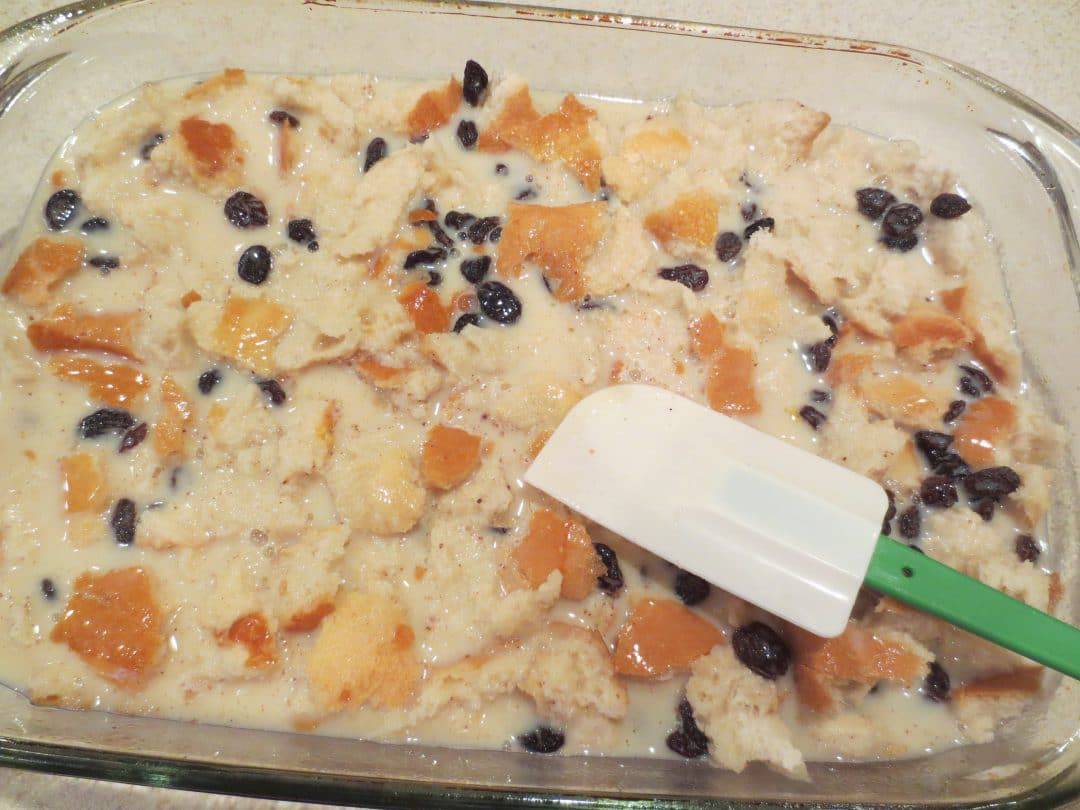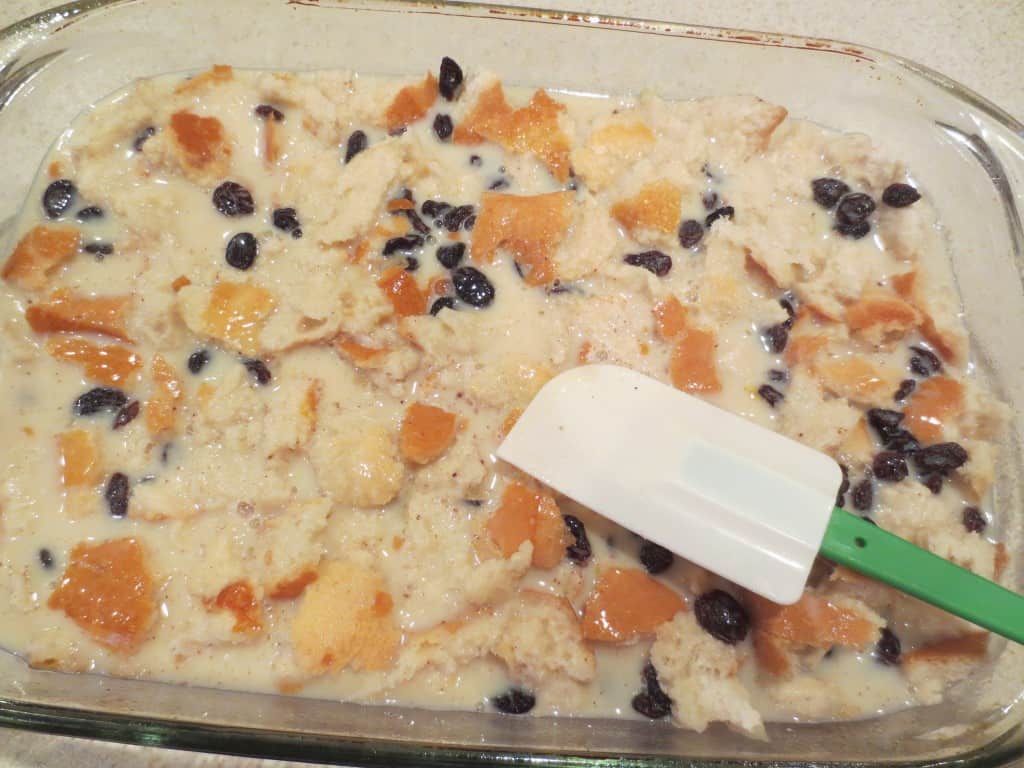 Let stand for 1 hour.
Preheat oven 375 degrees F. and bake bread pudding at 375 degrees F. for 1 hour or until the top of the pudding is lightly browned and puffy.
While pudding is in the oven, in a small saucepan over low heat melt butter and stir in light brown sugar, water, ground nutmeg, and salt. Remove saucepan from heat and stir in egg and vanilla until combined.
Pour brown sugar sauce onto bread pudding while it is still warm. Use as much or as little sauce as you would like. May reserve some sauce to drizzle on top when serving.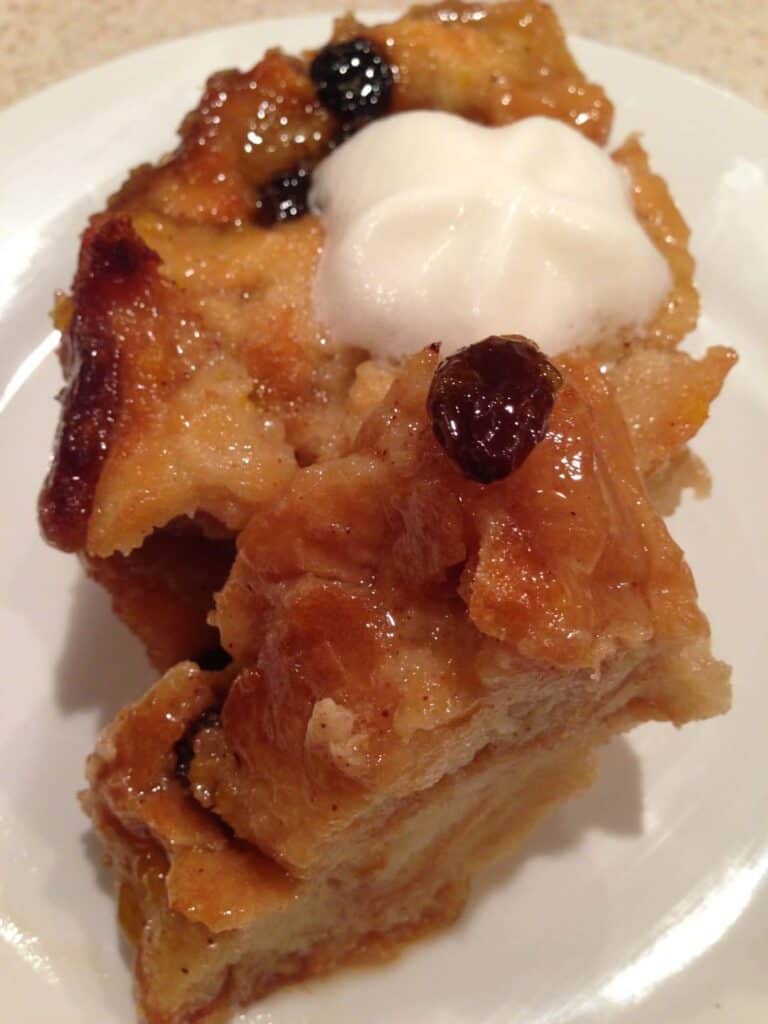 Got any comments, questions, or other Bread Pudding with Brown Sugar Sauce ideas? Share them in the comments below!