This post may contain affiliate links. Please read my disclosure policy.
Apple Butter French Toast is the perfect comfort food for breakfast or dinner. The addition of apple butter gives the French toast an extra layer of sweet flavor.
And then some evening when you arrive home from work the last thing that you feel like doing is cooking and so you have to figure something out and fast. I will also mention that I was starving as well so even fast does not seem quick enough for me...I needed something to eat in an instant. Like at the snap of two fingers. Well since that did not work and probably never will, then I will simply have to grab the first thing that my eyes lock with and that would be some thick potato bread that is just a few days old. Should I make a sandwich??...No that does not seem like it will be enough to fuel my hunger nor satisfy me.
Then it comes to me as a silent reminder that I just recently (two days ago) purchased some maple syrup and French Toast with a side of Turkey Bacon will be much better than any old sandwich....and so it shall be made.
Apple Butter French Toast
serves 2
4 pieces potato bread (sliced about 1 ½ inches thick)
2 eggs
¼ cup apple butter
½ cup milk
½ teaspoon pure vanilla extract
1 teaspoon ground cinnamon
½ teaspoon pumpkin pie spice
1 Tablespoons salted butter
maple syrup for serving
In a shallow dish, whisk the eggs, apple butter, milk, vanilla, cinnamon, and pumpkin spice together until the mixture is well incorporated. Dip a slice of bread into the egg custard soak about 30 seconds on both sides.
Heat a cast iron skillet over medium-high heat with 1 tablespoon of butter. Place two prepared pieces of soaked bread into the skillet and cook for 3 to 4 minutes per side, or until french toast is lightly browned and an egg has set.
Repeat with the remaining French toast and if you need more butter, then add it.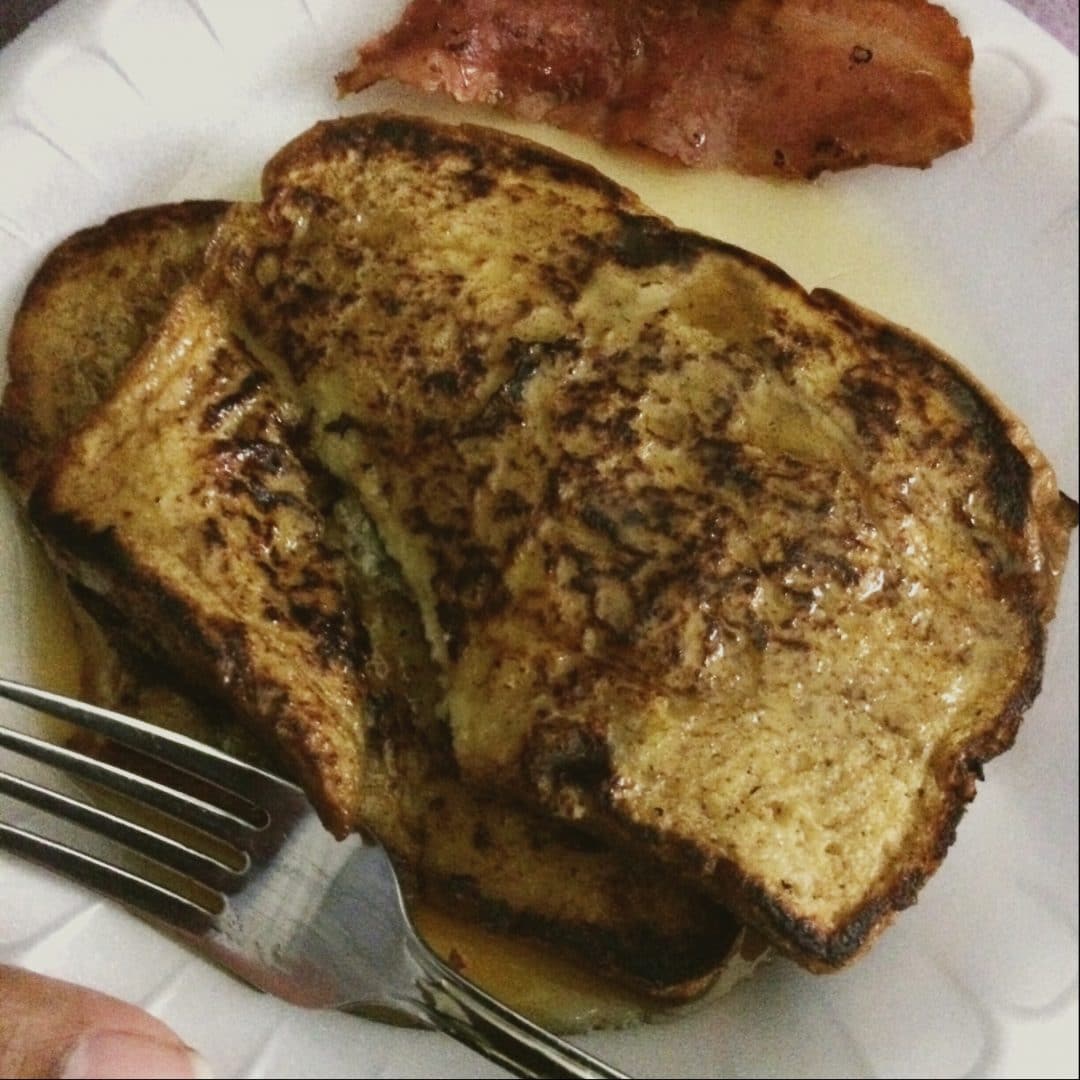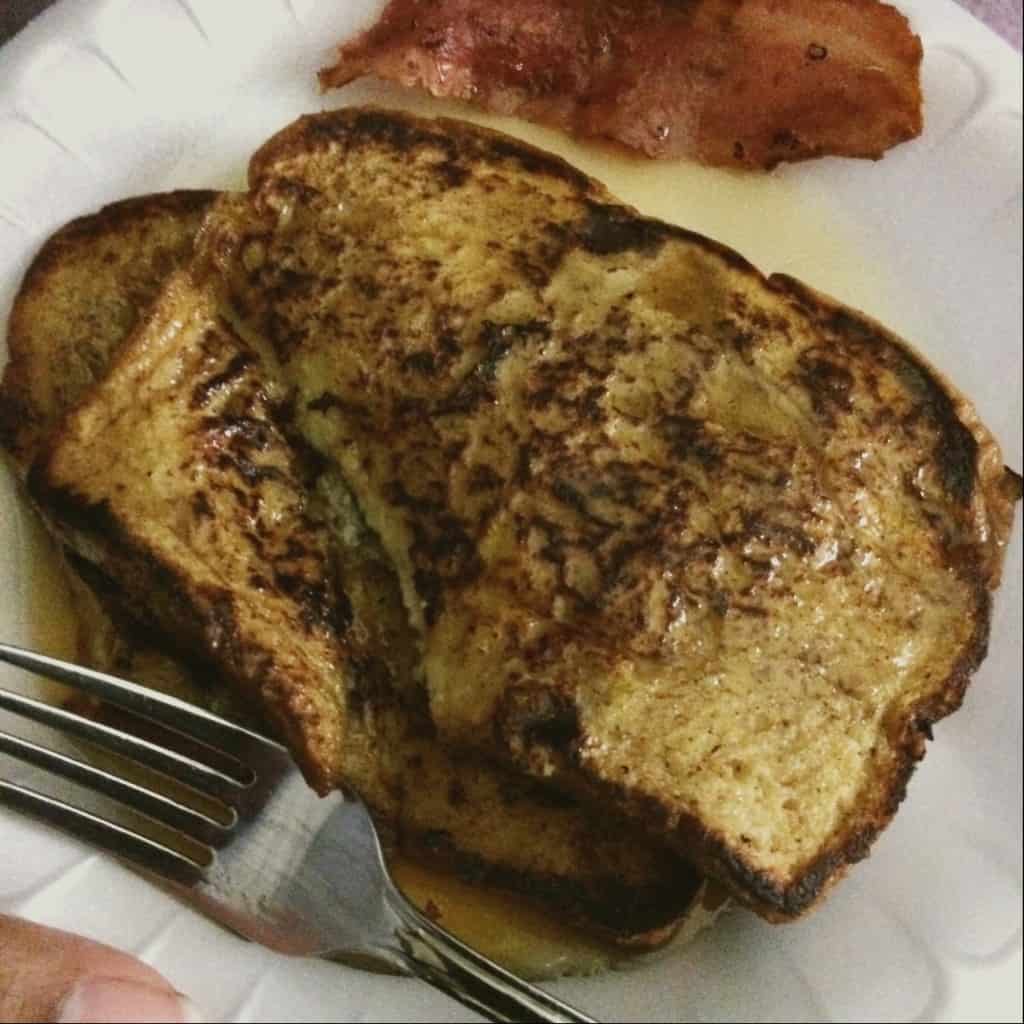 Please excuse the lovely plate and me diving in before taking the pic...I told you I was starving, plus food blogs don't always have to be perfectly styled and beautiful, do they?!?!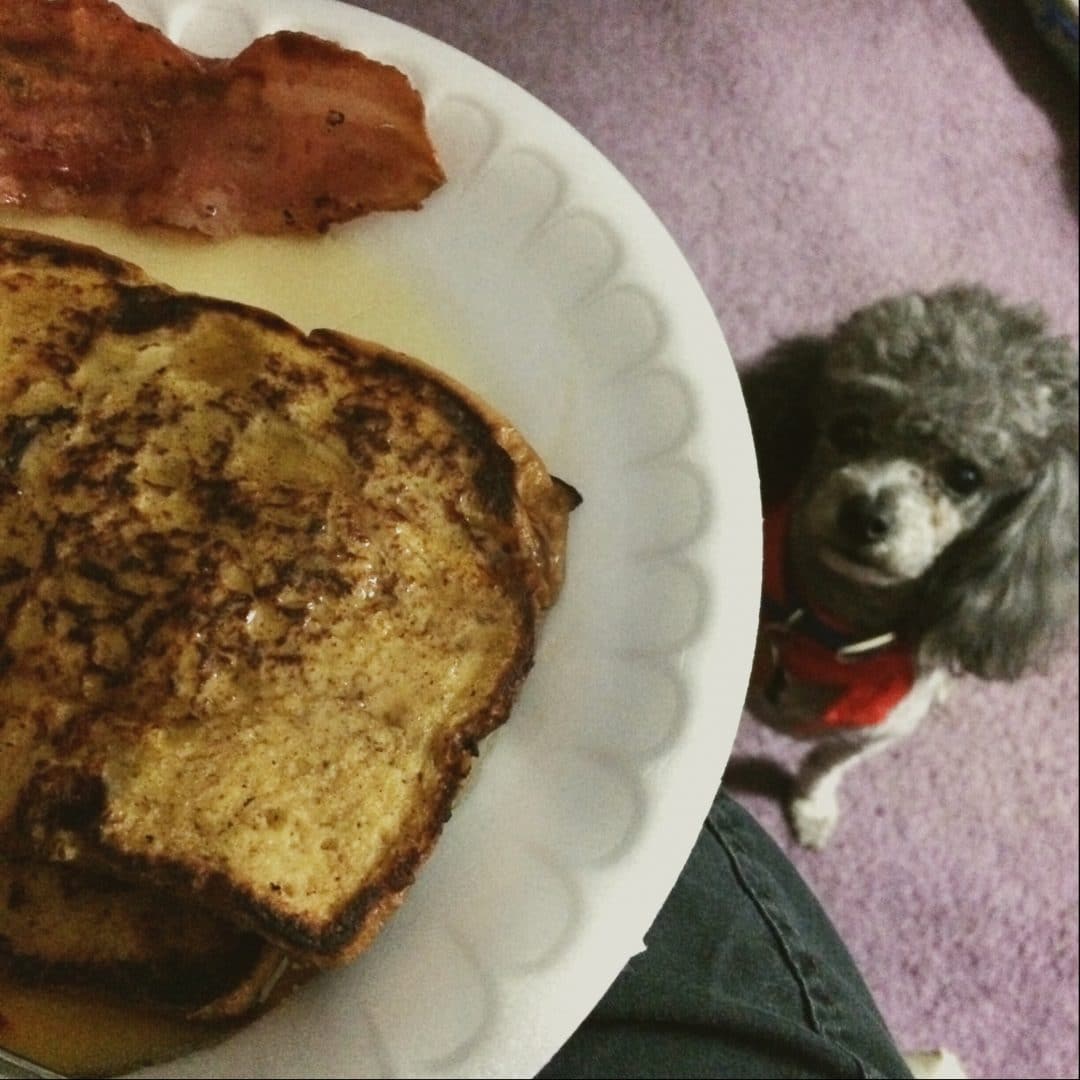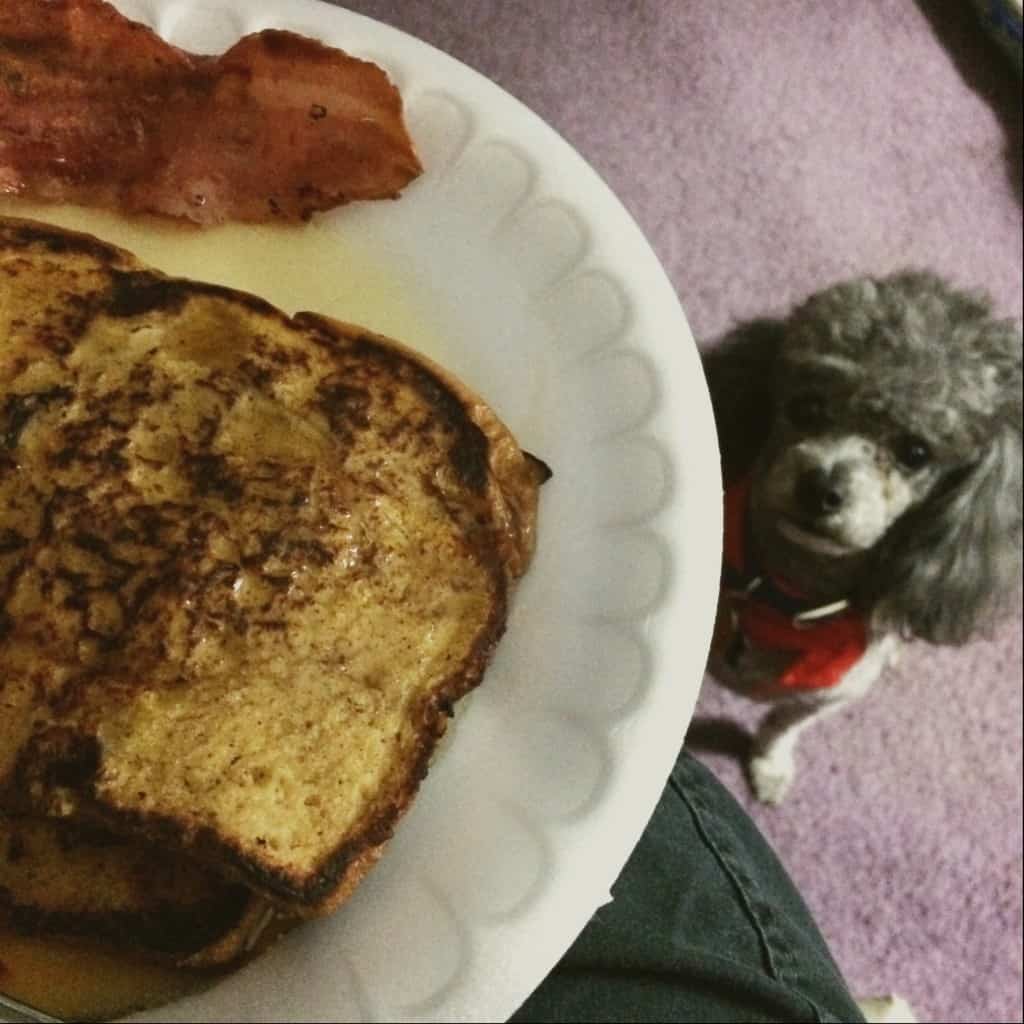 Serve warm with a warm drizzle or pouring of maple syrup.
Got any comments, questions, or other ideas about this Apple Butter French Toast? Share them in the comments below!