This post may contain affiliate links. Please read my disclosure policy.
All About Shakespeare details the resident dog of the food blogger, Simply LaKita. She shares everything you ever wanted to know about Shakespeare.
Since I get so many questions about my little fur baby and my readers are so interested in him I will take some time today to answer a few questions.
What kind of dog is he...He is a mini poodle.
How old is he? My little fur baby is 3 years old. He was born in November and he became part of my little family that following February.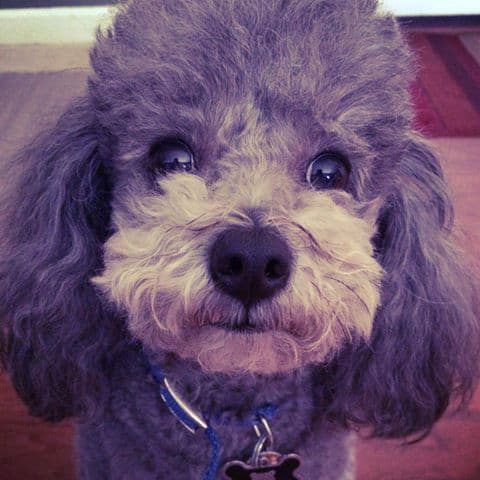 What is his name and how did you come up with that...His name is Shakespeare and after having him for a few days, I kept calling him 'puppy' and decided it was time to come up with an official name. So we threw out some random names and it was narrowed down to Shakespeare and Maxwell...Shakespeare won and it was the perfect name because it certainly fits. I have come to love his name and the smiles I get when I share it with people that I meet.
Was he adopted from a shelter...No, he was purchased from a breeder. I have nothing against adopting an animal from the shelter and actually had just left the shelter when I first met Shakespeare. For whatever reason that day I did not adopt and checked out a breeder instead just to look and we fell in love and he just went home with us that day. I believe that dogs find you when it is time...they show up no matter what place.
Is he your only dog...Yes and he commands all the attention.
Do you have any pets?? If so please tell me a little about him or her in the comments below. I would love to know more.
Got any comments or questions All About Shakespeare? Share them in the comments below!