This post may contain affiliate links. Please read my disclosure policy.
#12DaysofChristmas Recipes....Day 1 brings a tasty Eggs Benedict Strata!
I have always had a love for Eggs Benedict, but I rarely if ever make it for myself because for some reason it just seems way too complicated for me to try at home.
So when I am out dining at a restaurant that has it on the menu you can bet that is exactly what I will be having. It must be the hollandaise sauce that intimidates me, so when I stumbled upon this recipe on Pinterest...I had to give it a try. It is easy enough and strata is something that I usually make a lot of during the holidays because they are super easy to make and elegant enough to make people think that you worked extra hard in the kitchen to produce such a masterpiece.
This will be a great recipe to make on any night, but especially Christmas Eve when you are short on time.
Ingredients:
Strata
6 whole English muffins, cubed
6 oz. Canadian-style bacon, chopped
6 whole eggs
1½ cups milk
salt and pepper
Hollandaise Sauce
3 egg yolks
½ teaspoon Dijon mustard
1 tablespoon lemon juice
dash of hot sauce
½ cup butter, melted and very hot
Instructions:
Spray an 8-inch baking dish with nonstick cooking spray. Cut the English muffins into 1-inch cubes. Place half of the cubes in the prepared baking dish, then sprinkle with half of the Canadian bacon. Top with the remaining English muffin cubes and then the remaining Canadian bacon.
Whisk together the eggs and the milk. Season with salt and pepper. Pour the egg mixture evenly over the top of the bread. Use your hands to press down the bread to make sure that it has all been soaked with the mixture. Cover and refrigerate for several hours, preferably overnight.
Preheat the oven to 350F. Remove the strata from the refrigerator and let it sit on the counter while the oven comes up to temperature. Bake, uncovered, until puffed and golden and a knife inserted in the center comes out clean, 50-60 minutes.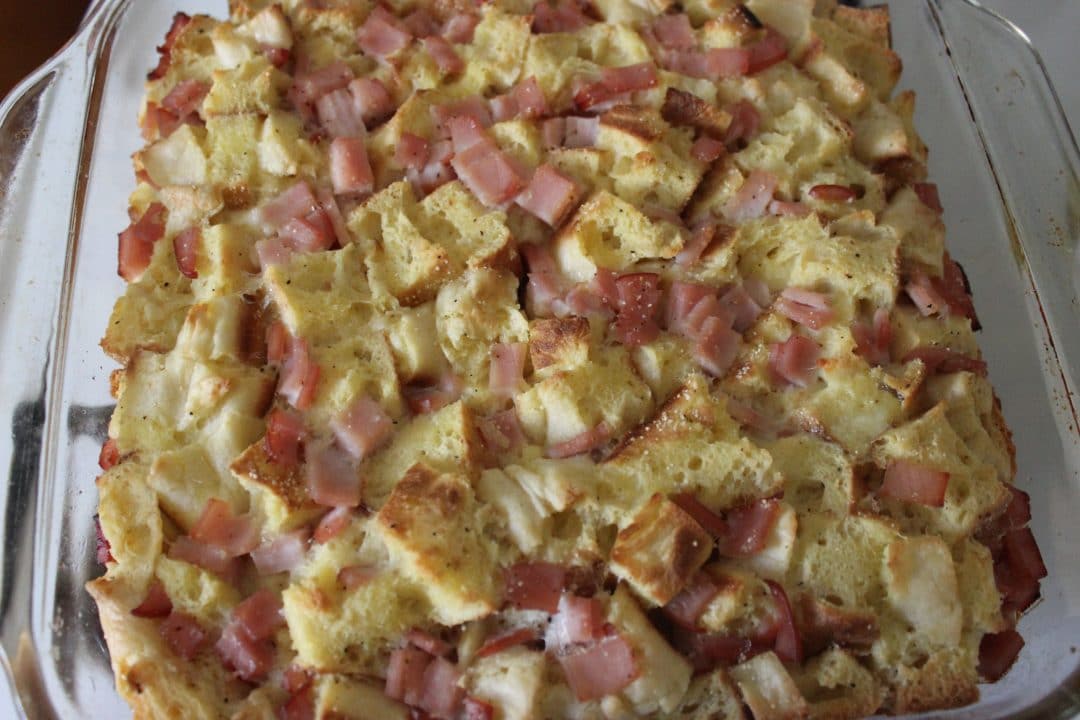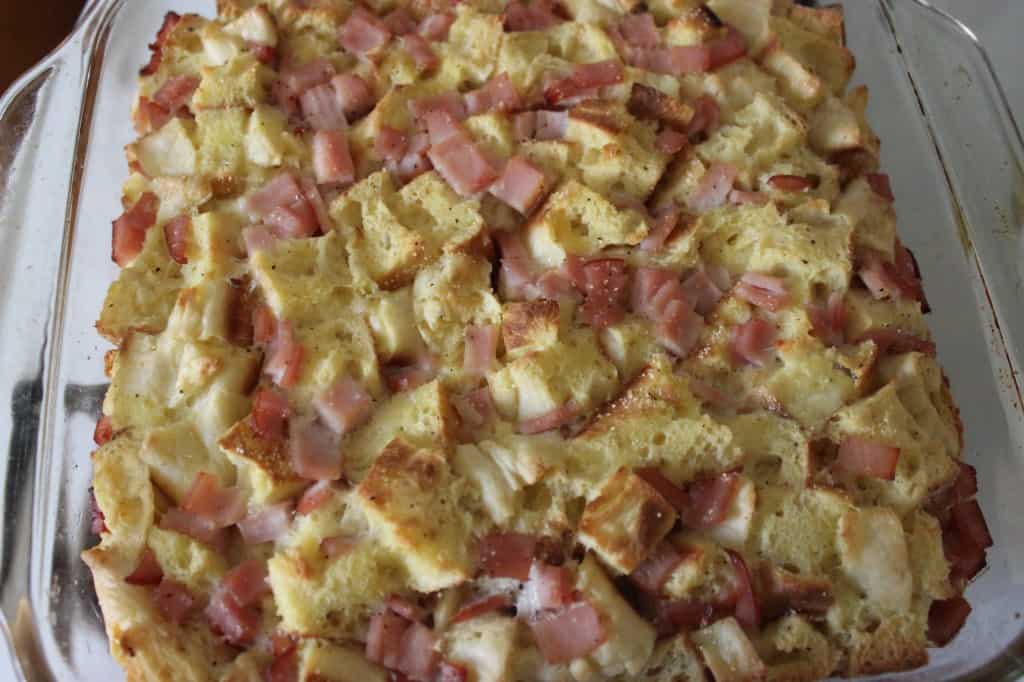 When the strata is almost finished baking, prepare the hollandaise sauce. Place the egg yolks, Dijon, lemon juice and hot sauce in a blender. Blend for several seconds. Very slowly, stream the hot butter into the sauce, keeping the blender on the entire time. Blend until the sauce is thick.
Serve the strata warm with the hollandaise poured over the top.
Enjoy!
Be sure to check back tomorrow for recipe #2...